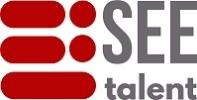 Head of Marketing- Startup (Remoto LATAM)
Marketing / Publicidad
Join an innovative team as Head of Marketing and lead the brand revolution! We are looking for creative and passionate minds that transform ideas into impactful strategies. If you are passionate about marketing and the startup environment, apply now and make history with the company!🌟
Mission: As our Head of Marketing, you will lead the marketing strategy and lead all revenue programs.
Who are we looking for?
A Bachelor's degree in Marketing, Business, Administration, OR relevant work experience. 
3+ years managing teams
5+ years of progressive marketing experience including:
B2B experience, Taking multiple revenue programs end-to-end from 0-1, testing and iteration experience Digital, Product marketing + Growth marketing experience, LinkedIn marketing experience, Content marketing , Data analytics
Proven success in developing and executing marketing strategies to drive business growth, with a strong preference for startup experience.
English C1 or C2 (it is a must)
Experience in a startup or tech environment is a plus
Experience working remotely in the Marketing area for US companies.
You've launched different successful revenue programs (experiments) and taken them from 0-1, and then scaled them
Excellent communication and interpersonal skills, with the ability to collaborate effectively across different departments.
Solid understanding and experience in growth marketing, product marketing, and content marketing.
Analytical mindset and proficiency in using data-driven insights to make strategic decisions.
Ability to thrive in a fast-paced, dynamic environment and adapt to changing priorities.
Strong proficiency with Google Workspace, Google Sheets, Slack and Hubspot, Notion is a plus
You enjoy and are self driven to constantly educating yourself and up to date on the latest marketing knowledge


What will be your main functions?
Develop and execute comprehensive marketing plans and strategies to drive revenue and increase our brand awareness .
You're scrappy and able to run your own revenue programs and then assign (or hire) the right team member to scale it. You're not afraid to do the work yourself so we can move fast but also know when to delegate
Manage and lead the marketing team, providing guidance, support, and mentorship to ensure the team's success and professional growth.
Collaborate with the Co-founder and Co-CEO to align marketing initiatives with overall business goals and objectives.
Oversee the creation of compelling and engaging content for various marketing channels, including website, social media, email campaigns, and advertising materials.
Monitor and analyze the performance of our revenue programs , utilizing data-driven insights to optimize strategies and improve results.
Work with internal leadership teams to develop integrated marketing and sales strategies that drive high quality short term and long-term outcomes.
Manage relationships with external agencies and vendors to support marketing initiatives, as needed.
Stay updated on industry trends, best practices, and technological advancements to ensure our marketing strategies remain innovative and effective.
What does the company offer?
💻Long-term stability and 100% remote forever
💰Competitive pay with quarterly increases and performance bonuses
🏖️Paid holidays, vacation days, sick days, and family care days
🤱🏻Paid maternity leave, pregnancy accommodation, and flexibility for any family commitments
👩🏻‍⚕️Global health insurance including medical, dental, vision, and mental health with fully paid premiums and zero out of pocket deductible
📔Extensive career development support including paid training, ongoing coaching, and weekly learning and growth sessions
💫Quarterly budget for courses and home office equipment
💯World-class culture with weekly wellness sessions, team socials, team meals, trivia, and Women in Leadership sessions
Apply to: www.see-talent.com (Jobs), if you have any questions you can contact us on our corporate whatsapp +503 7317 9012 whatsapp
Más oportunidades similares
¿Eres un reclutador en busca de un ATS?
¿Eres un
reclutador?
Haz despegar a tu empresa,
¡súmate a nuestro universo de talentos!
Nuestro poderoso software de reclutamiento basado en la nube mejorará la gestión de los procesos de búsquedas de una manera inteligente, dinámica y colaborativa.