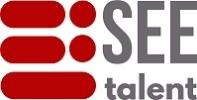 Senior Data Analyst - Remote
IT / Sistemas
Our US based client is looking for a Senior Data Analysts- Remote El Salvador.
Vacancy purpose: play a pivotal role in helping the client organizations gain valuable insights from their data to make informed decisions and drive business improvements.
What are we looking for?
Proven experience as a Data Analyst or related role, with a focus on using data for business insights.
Strong programming skills in SQL. Experience with Python is a plus.
Hands-on experience with data visualizations tools like Looker, Tableau, Power BI, Sigma or Sisense.
Proficiency with data modeling and transformation tools such as dbt
Proficiency with data science techniques and applications
Experience mentoring and advising other analysts
Strong analytical and problem-solving skills.
Excellent communication and collaboration skills.
Essential Skills: Curiosity & Versatility, Collaboration & Partnership, Effective Communication, Developing Others, Culture & Togetherness
Technical Skills: Programming, Data Reporting, Data Analysis, Domain Expertise,Data Modeling & Transformation, Data Science Techniques & Applications.

Tools & Technologies
Query languages (e.g., varieties of SQL)
Statistical computing languages (e.g., R, Python)
Business intelligence tools (e.g., Sigma, Tableau, Power BI, Looker)
Responsibilities:
Data Analytics Expertise: You are responsible for leveraging structured data in reports and visualizations for strategic decision-making. You are capable of manipulating data through data cleaning, data transformation, and data modeling. As a senior member of the Analytics function, you serve as a mentor to other analysts, both individually and in group settings.
Uses SQL to write complex queries that join data across multiple systems (bonus points for proficiency in dbt!).
Derives key business metrics such as customer acquisition cost, customer lifetime value, monthly recurring revenue, or customer retention rate.
Collaborates and shares results with clients who have varying levels of data expertise. 
Capable of designing, analyzing, and interpreting the results of experiments
Has strong knowledge of statistics to communicate significance, confidence, or probability.
Creates visualizations using tools like Looker, Tableau, Power BI, Sigma or Sisense
Builds data models in dbt to support reporting and analysis
Mentors and helps others grow in the field
Helps our clients select, create, and report on key performance indicators or OKRs
Cross-Team Collaboration: You are responsible for collaborating with peers and other functional departments to develop and implement analytics strategies and approaches that support engagement goals and deliver on client needs.
Project delivery: You are responsible for contributing to the quality of our clients' deliverables as well as ensuring the on-time delivery of complex analytics projects.
Details: 
Remote work based in El Salvador.
Monday to Friday 8:00 a 5:00 CT
Excellent organizational culture and growth opportunities.
Annual Compensation: $52,000-$58,000
Más oportunidades similares
¿Eres un reclutador en busca de un ATS?
¿Eres un
reclutador?
Haz despegar a tu empresa,
¡súmate a nuestro universo de talentos!
Nuestro poderoso software de reclutamiento basado en la nube mejorará la gestión de los procesos de búsquedas de una manera inteligente, dinámica y colaborativa.