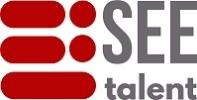 Customer Service Manager
IT / Sistemas
Requirements:
Establishing a trusted/strategic advisor relationship with each key stakeholder
Training & mentoring future CXM leaders.
Oversees development of a CXM team
Increasing adoption for our solutions and promoting growth while making customer satisfaction the number 1 priority
Implementing & tracking the performance of key measurables which include contractual SLAs, automated spend quote & coverage, customer claims, and customer satisfaction.
Sourcing or developing, implementing & maintaining a customer relationship management system (CRM)
Among others
PROFILE
Bachelor's degree in business administration, Marketing, International Business, or Industrial Engineer.
5+ years of relevant commercial experience.
Quick and independent learner, team oriented, acute attention to details, and strong analytical, research and problem-solving skills
Advanced proficiency in database management, MS Excel, and PowerPoint (pivots, v-lookups, formulas, functions)
Advanced English proficiency (it´s a must)
Remote and travel 50% of the time. 
Benefits in addition to the law
Base salary + commissions 
Más oportunidades similares
¿Eres un reclutador en busca de un ATS?
¿Eres un
reclutador?
Haz despegar a tu empresa,
¡súmate a nuestro universo de talentos!
Nuestro poderoso software de reclutamiento basado en la nube mejorará la gestión de los procesos de búsquedas de una manera inteligente, dinámica y colaborativa.